Meet Dr. Chrissy Kokonas
Dr. Chrissy Kokonas is a general dentist with a special interest in dental implants, cosmetic dentistry, Invisalign and comprehensive family dentistry at Dentistry in Bolton.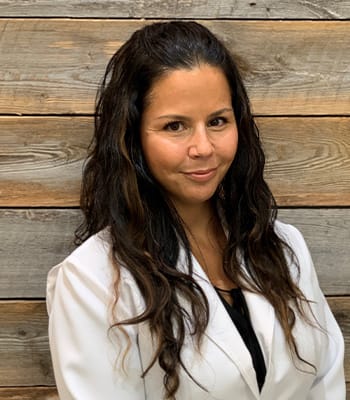 Dr. Chrissy Kokonas
BSc, DMD, FICOI
Dr. Kokonas graduated with Honours from the University of Manitoba Faculty of Dentistry in 1997 and from the Faculty of Science in 1993. She completed her Dental Implantology Fellowship from Temple University in 2008. Dr. Kokonas continually expands her advanced dental knowledge and education by attending institutes and conferences nationally and internationally.
Dr. Kokonas places a strong emphasis on providing interdisciplinary comprehensive care, family and preventive dentistry in a friendly, relaxing atmosphere. To aid in comprehensive diagnosis, treatment, treatment planning, and case presentation, Dr. Kokonas uses computerized consultation video illustrations, digital radiography, intra oral cameras and digital photography, iTero and Cad/Cam Restorations, Zoom Whitening, Invisalign Invisible Braces, and Laser Dentistry. 
Dr. Kokonas is also a certified Invisalign and laser Dentistry provider.Dr. Kokonas was on the Executive of the Halton Peel Dental Association 2006-2007, a branch of the Ontario Dental Association and was a Councillor (Alternate) for the Ontario Dental Association in 2006-2007. 
In her spare time, she enjoys hiking, fitness, reading and spending time with her family.