Invisalign Clear Aligners
If you live in Bolton and are looking for an inconspicuous orthodontic option to straighten your teeth, look no further! Dentistry in Bolton offers Invisalign® clear, custom aligners.
What is Invisalign®?
Invisalign® is a clear, removable alternative to traditional metal braces. It works as a series of clear aligner trays that are switched out every other week. Each individual aligner is custom manufactured to fit your smile during it's turn in the cycle. Over time, the aligners will gradually shift your teeth into their new, straighter positions.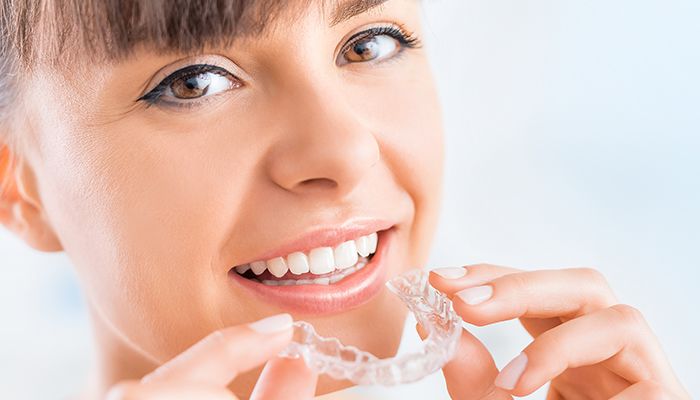 Why choose Invisalign?
Aligners are clear so that most people won't notice you are wearing them.
Aligners can be removed, meaning you can brush and floss as you normally would.
You can brush and floss more efficiently, making it easier to keep you gums and teeth healthy during treatment.
Invisalign is for teens and adults! 
No matter your age or lifestyle, Invisalign is a flexible and convenient orthodontic treatment option!
Adults and teens alike can use Invisalign clear aligners to get the straight smile they want. We will walk you through the process to determine if this is the option for your smile.