Meet Dr. Asal Hashemi
Dr. Hashemi is a general dentist at Dentistry in Bolton.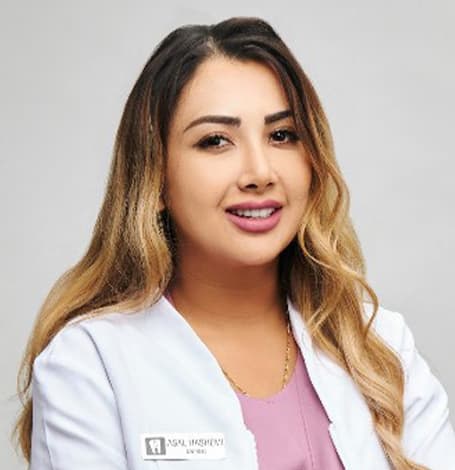 Dr. Asal Hashemi
Dr. Asal Hashemi grew up in Dubai and received her Doctoral of Dental Surgery (D.D.S.) in 2012. She then moved to Canada and successfully completed the National Dental Examining Board of Canada (NDEB) and her board exam at the University of Toronto (U of T). She is a member of Royal College of Dental surgeons of Ontario (RCDSO), Ontario Dental association (ODA), Canadian Dental Association (CDA).
Dr. Hashemi has completed hundreds of hours of continuing education in Aesthetic dentistry and Smile Design, Root canal therapy, Surgical extraction, Sedation dentistry, Implant, CBCT, Botox, fillers, Invisalign, Veneers, Crowns and Bridges to ensure patients receive the best advanced techniques available.
She enjoys all the aspects of general dentistry, although her main area of interest is Cosmetic Dentistry and Root canal therapy.
Dr. Hashemi is caring, understanding, focuses on each patient's individual needs and is dedicated to making your dental appointment comfortable and pleasant